Striped T-shirts are quite special among t-shirts. They are more dynamic than solid color T-shirts, but they are also versatile, especially the most basic black and white striped T-shirts. Let's see how we are wearing striped T-shirts. What trousers look good when you wear them.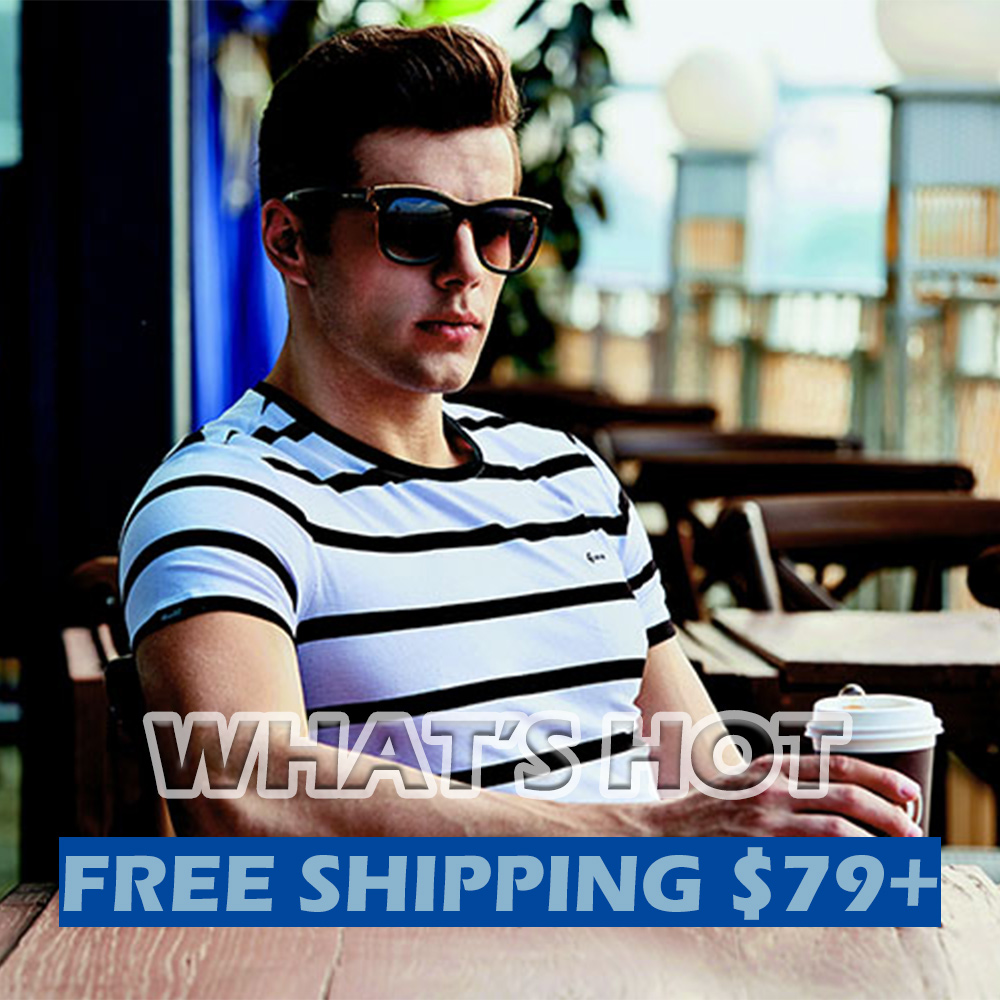 1.Striped T-shirt with men's hip-hop jeans
Striped T-shirt with men's hip-hop jeans. This standard street casual style should be particularly liked by many men, and it is also a reasonable match to wear on the color. In fact, for men who are not good at it. It's a very safe way to wear it. When paired with a pair of white shoes, they will look very comfortable and refreshing. It is a very age-reducing set.
2.Striped T-shirt with ripped denim shorts
The combination of striped T-shirts and ripped denim shorts is also a very common and refreshing match. The T-shirts and skirts of this costume are all based on solid colors, so the whole look is very fresh when matched together.
3. Striped T-shirt with overalls
Paired with loose overalls is a standard Japanese style. It is very suitable for all occasions such as work or going on vacation. It makes it easy for you to grab the spotlight and look very fashionable at the same time. At the same time, the striped T-shirt is matched with khaki overalls or blue overalls. The overall color is actually not too clashing, so it looks very matching. It will be very eye-catching to wear in summer.
Have you learned how to wear these three striped T-shirts?