In the warm spring, long-sleeved casual t-shirts are absolutely indispensable items. They can be matched with almost any outerwear, and they are also very fashionable to wear alone. Then, in this spring, which colors of long-sleeved t-shirts are more popular?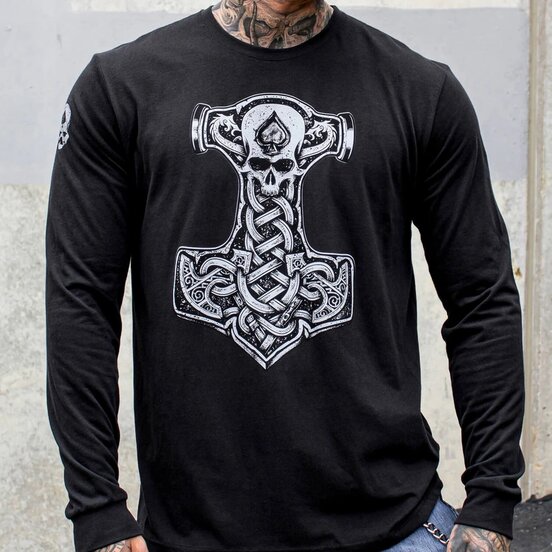 1.Black long-sleeved t-shirt
The black long-sleeved T-shirt is definitely a must-have item for everyone's wardrobe. I really love solid-color long-sleeved T-shirts! Every time I don't know what to wear, I just take one out of the closet. Whether it's used as home clothes or as a base shirt when going out, it's very Suitable! Spring is the season when everything recovers. When it comes to the color selection of T-shirts, I prefer bright colors, so that the whole person will look very energetic!
2. Orange long-sleeved t-shirt
The weather has improved recently, and I plan to start with a solid color t! This very basic solid color t pokes me a lot! I entered a bright orange color, I feel like a walking orange when I put it on. Easily create a fresh summer look! Too eye-catching ~ pure cotton material, skin-friendly and breathable, no discomfort at all!
3. Blue long-sleeved t-shirt
The whole design of this long-sleeved t-shirt is very loose and has a street oversize style. Some boys may think this kind of T-shirt is too ordinary, but in fact, it is very compatible with sports pants and overalls. It is completely compatible with sports pants and overalls, and it is the same style for men and women. If girls wear them, they can still be worn out. Lazy feeling, cool and sexy!
The long-sleeved T-shirts in these three colors are all super popular colors this spring.